Timpani Sticks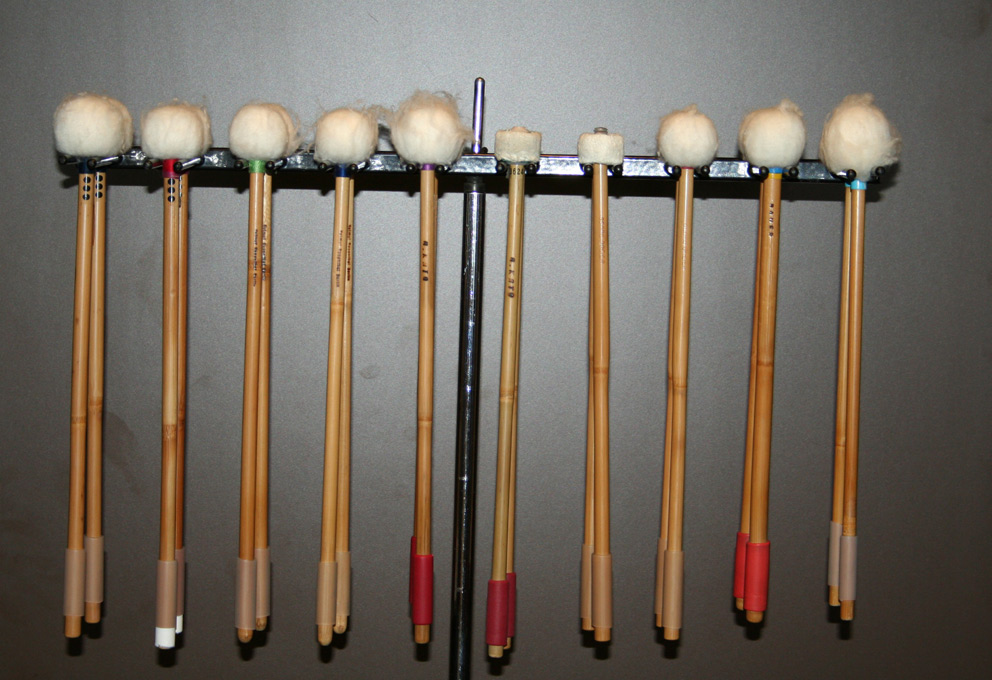 Jens Peter Kappert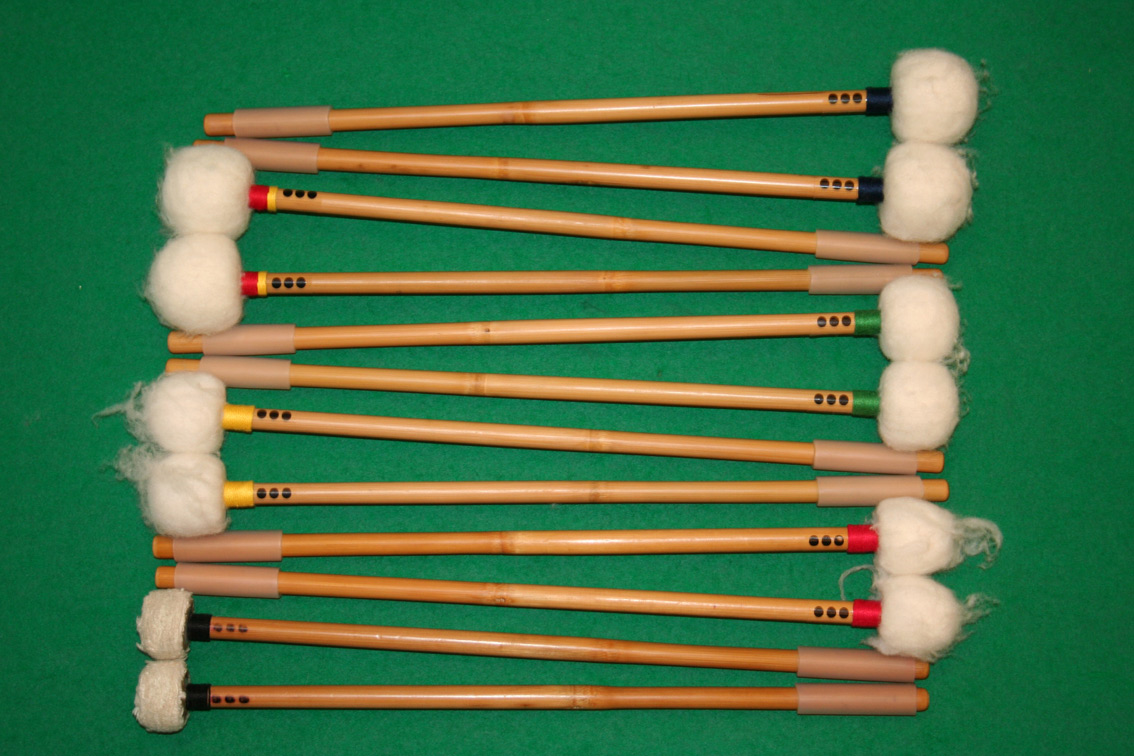 Kappert sticks have been my constant companions since the beginning of my studies. Their workmanship and the
versatility of the different model lines constantly fascinate me afresh. Jens-Peter Kappert offers something to suit
every purpose. My favourites are the "Red line"sticks. Their round, dark sound is never hard or strident,
even at absolute fortissimo.

For more information see: BATTERIA STICKS



Kato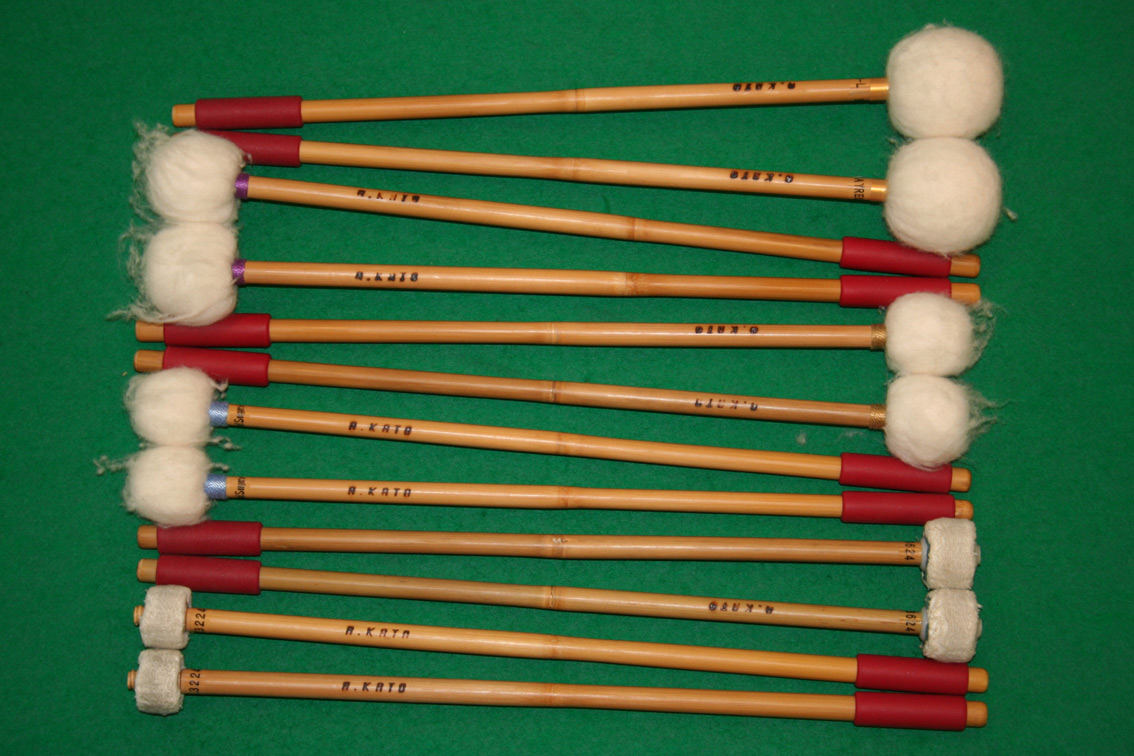 The best flannel sticks available at present and the wonderful "Rainer Seegers" models, altogether 5-layer head
construction (the basis is a cork head), somewhat richer in the overtone than the "Kappert"-line, are made by
Aki Kato in Tokyo.No range should be without these sticks. The head construction of the Seegers models
allows you to generate many different timbres by slightly changing the stroke. All sticks are available as
student models with a discount of €35.
An overview of the model lines (click to enlarge)



I can also recommend the "Grundton-2" line, which is warm and round in the roll. The line is made up of 7 models named G2-T1 (small) and G2-T7 (big).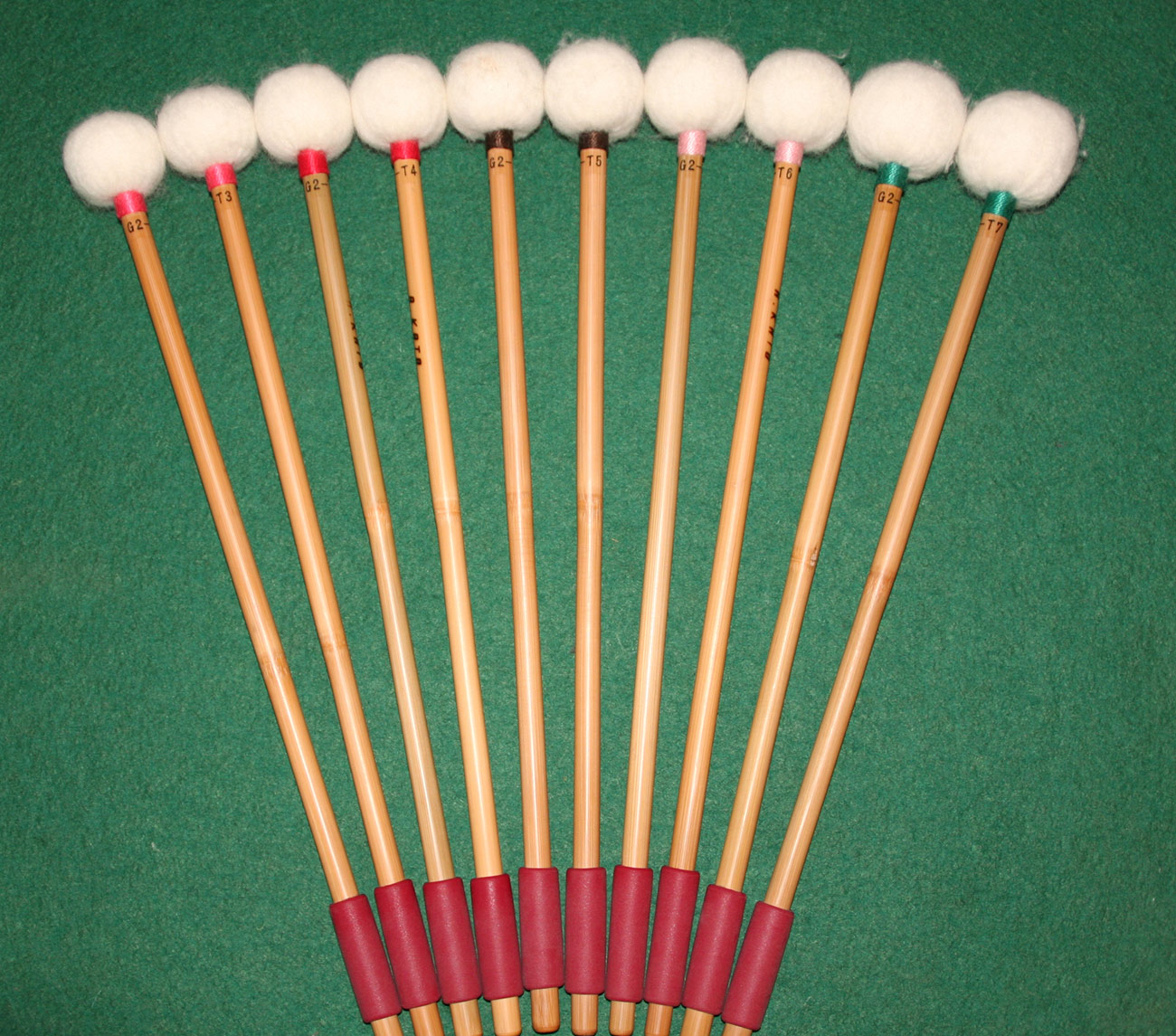 Breier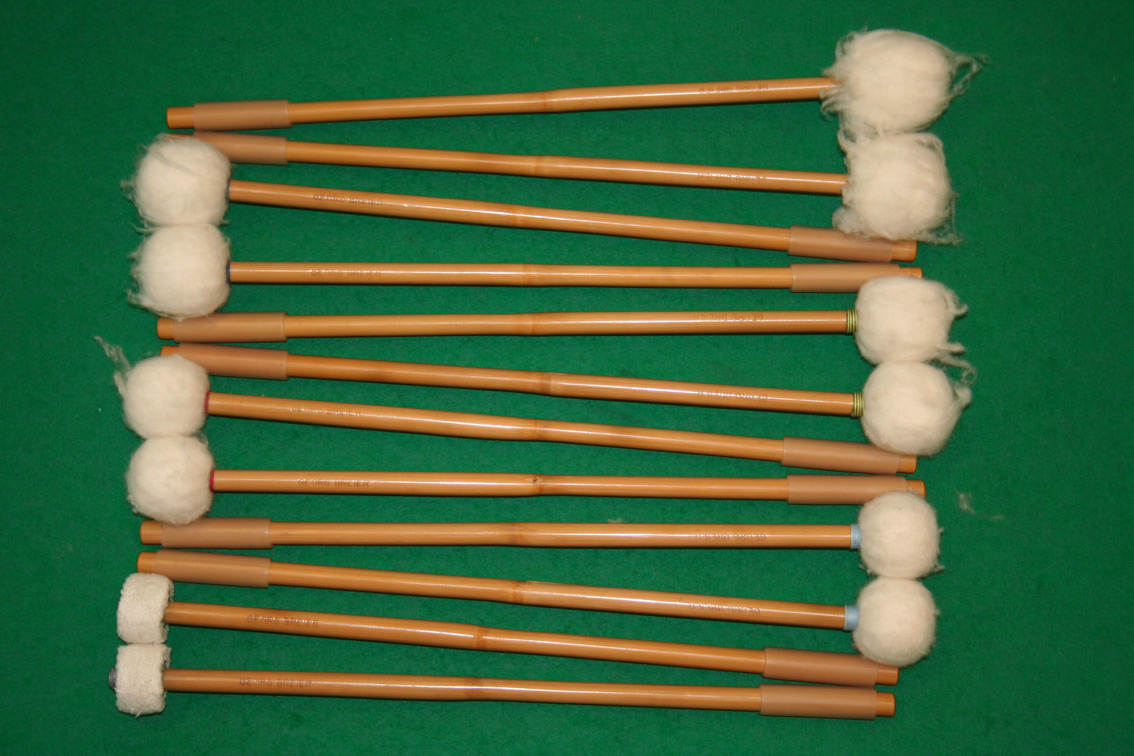 Unfortunately, "Breier"-sticks are no longer available. Georg Breier stopped making sticks some years ago. For me, the bigger models were the perfect "opera sticks", heavy, massive and of excellent workmanship.
Should you ever have the chance to buy "Breier" sticks, don't miss it!!!

Patrick Kersken, principal timpani player of the city of Aachen, is building them again...



Myiasaki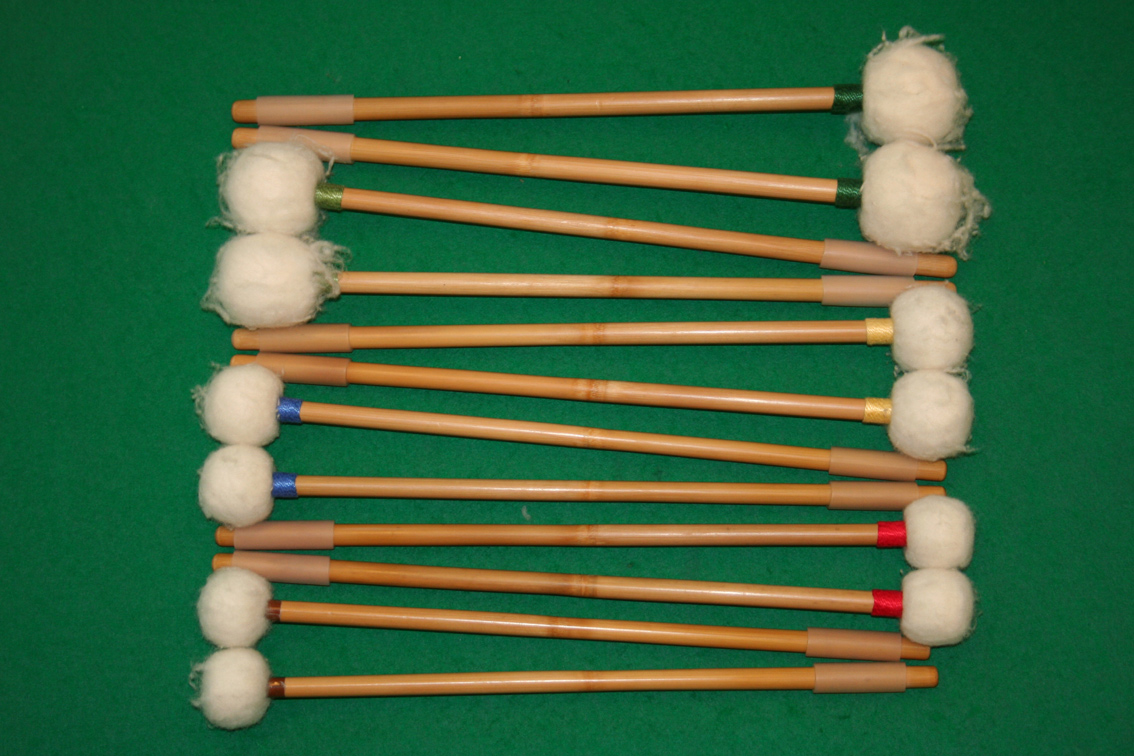 Classifiable as the "normal" line, with cork heads, are the classical timpani sticks, with beautiful overtones and more emphasis on the stroke than the lines mentioned earlier. Classical timpani sticks, perfectly handcrafted, unfortunately
not exactly cheap…but definitely worth buying!!!



Rosenthal


Helmut Rosenthal doesn't have fixed model lines. He builds everything on request according to the personal requirements of his customers. However, there has been cooperation with Rainer Seegers here too. The multi-layer heads (light-green, dark-green, orange, violet) and the dark-blue wooden heads originate from this collaboration. The special features are the felt structure and the fact that these sticks can never bang, no matter how heavy the stroke. Due the multiple layers of the heads even the finest changes in timbre are only possible by changing the stroke, and this requires a perfect technique.
These sticks have a very reasonable price!!!